Alan Turing's Manchester (book)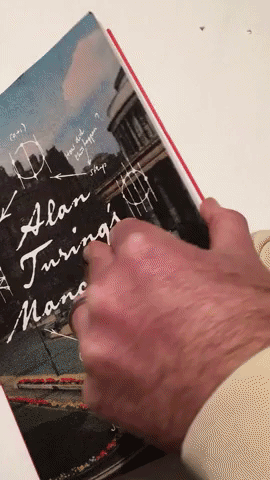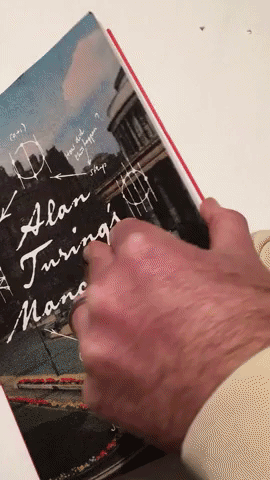 Alan Turing's Manchester (book)
By Jonathan Swinton
We are very happy to offering you this new book which covers Alan Turing's life and work in the short, but important, time he spent in Manchester.
This book covers the ground breaking work he did at Manchester, the people he met, the social circles he mixed in and the circumstances and atmosphere Manchester and Britain at a very exciting time.
It is not only wonderfully written but beautifully illustrated with over 100 illustrations and photographs and designed by birthday - who also happen to design our magazine for us.
This book will not only appeal to appeal those interested in Turing's life and work but those interested in design and visual culture from the immediate post war era.
Alan Turing's Manchester - £24.99 plus p&p
As with all third party books we sell you can probably buy from a well known tax avoiding online retailer but by buying from us more money goes directly to the author and you also help the Modernist Society too.
**Please remember - we are a not for profit organisation staffed by a small number of volunteers. We aim to dispatch your order within seven days of receiving it. Please be patient with us. Thank you.**